To help all of our patients, we offer the following services: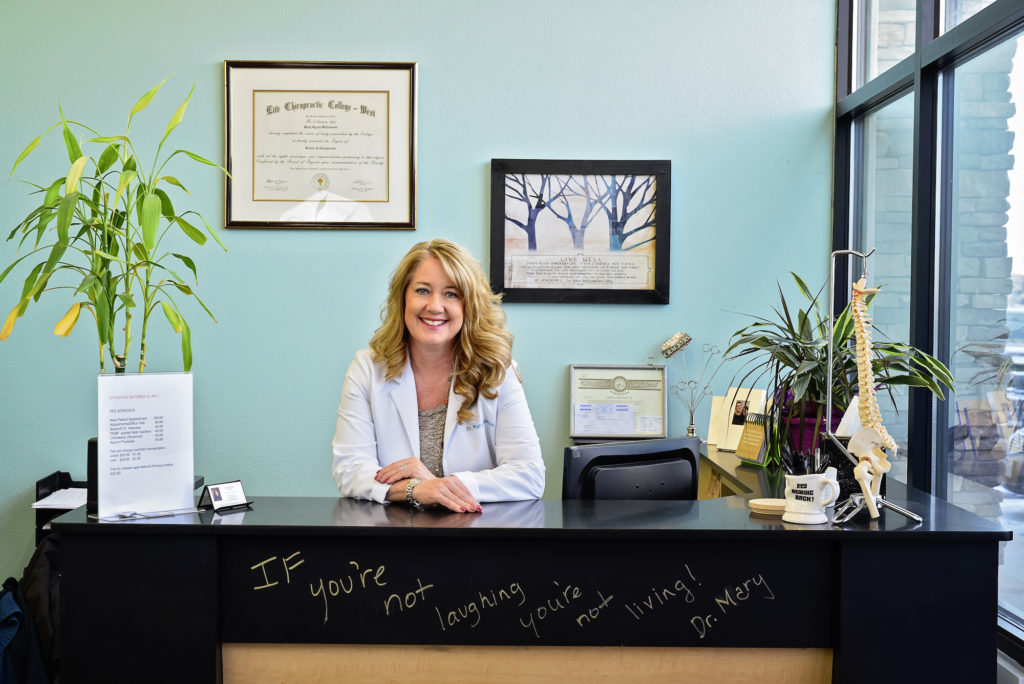 Dr. Mary Denney
Dr. Mary Denney graduated in 1987 from Life Chiropractic College West in San Lorenzo, CA, where she practiced for 12 years. She then gave up practicing to home school her two children when her family moved to Nevada. Since her youngest is now in college, she has returned to her practice, having attained her Nevada license. She is passionate about health and understands sickness and pain, having spent years on her own journey healing from a chronic disease. The lessons learned on the way have afforded her a great deal of knowledge about health and how to achieve it.
The draw to chiropractic
has always been that our bodies were designed to fight off disease and heal themselves. The stresses of modern society pose a constant threat to that goal. By adjusting the spine it brings relief from the stress of everyday life and allows the body the chance to heal on its own. Dr. Mary loves teaching about all roads that lead us back to our God-given design of divine health. Dr. Denney provides chiropractic care in the Sparks and Reno areas of Nevada.

Omg. Sooo happy to have found her.
I went to one that is on TV locally.
He quoted $5000 and was also charging me $75 a month for Nerium. I came home and looked it up.
It's an anti aging face cream.
Ok dude, I came in for my back, not my face.
I was really disappointed
Queue In Dr Mary.
My goodness.
She's near me, spoke to her in the phone, she was worried about my back.
Saw her the same day I called.
Wow oh wow.  What a huge relief. She was very thorough in learning my plight.  Then she worked me over.  Awesome.  I came home smiling after one treatment.  Now on number 2 session. Even better. Very sore but I am loving it.
Very happy with her , very professional, great Dr.  thanks Dr. Mary.  You are the best!!!my back thanks you very much.
                                  Kelly B. Reno, NV

Dr. Mary is very thorough in her chiropractic treatment. She uses several different techniques to correct your spine. I don't know the name of the devices or the techniques if I did I would list them. She also has a drop bed table.
I have been going to see chiropractors since I was about 8 years old. Some are really good and some are not so great.
Love Dr. Mary.
She truly cares about her patients. I love the fact that I can make an appointment via text and that she responds in a timely manner. There are times that I need multiple adjustments for some back pain or when my lower lumbar goes out. Then there are times when I just need the one appointment.
Love the atmosphere inside this office. It feels so warm and welcoming. If your back, spine, neck or hips are out and you need a chiropractor I recommend Dr. Mary 100%. Plus you'll feel better!!
Larena F. Sparks, NV